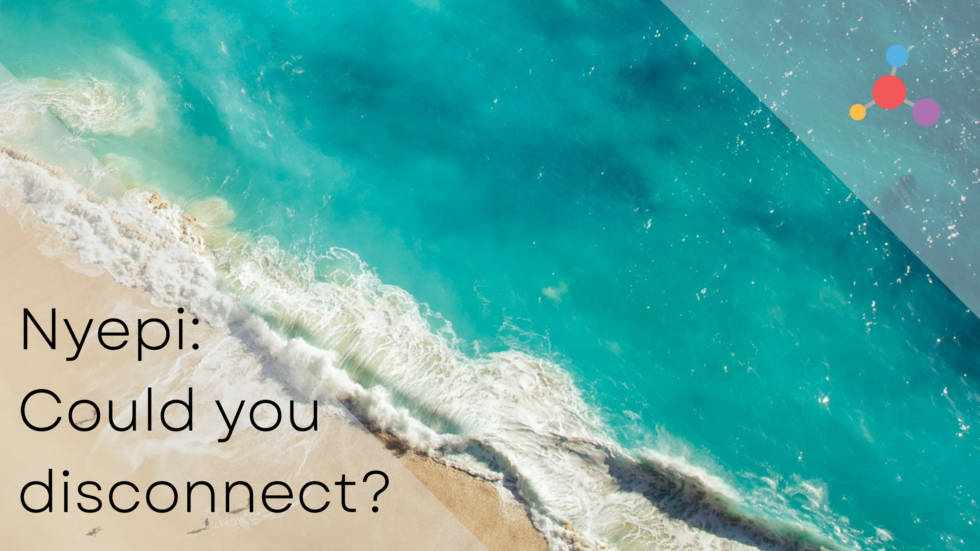 Nyepi – Could YOU disconnect for 24 hours?
I had all manner of topics to write about this month, but sometimes, you just have to write what resonates. For me, it was the discovery of Nyepi, the Balinese National Day of Silence. For 24 hours, they disconnect from the hubbub of modern-day life. Could you do it? Should you do it?
I have recently had the pleasure to work alongside a PR agent who lives in Bali. It was a complete revelation to me when she announced she would be offline for 24 hours to celebrate Nyepi, the National Day of Silence. It is a day of silence, fasting and meditation, but the ethos behind it has lingered in my subconscious, leading me to tell anyone and everyone all about Nyepi.
What happens on Nyepi?
Nyepi runs for 24 hours from 6 a.m. It is a day reserved for self-reflection; anything that might interfere is restricted. There are no bright lights, no travel, no entertainment, and no work. The internet, phone signal, and even electricity are turned off across the nation.
Nyepi either sounds like bliss or hell, depending on your viewpoint but either way, let's explore the idea.
What lessons can we learn from Nyepi?
While the concept of a nationwide distraction blackout might sound a little intense, it seems we could all use some days like Nyepi. I'm not suggesting we do so as a nation, or even as a family, but its purpose, "a day of self-reflection", is something that could dramatically reduce stress and build purpose.
So, here's the thing:
Could you fathom taking one day off from work? Completely disconnected; no emails, no phone calls, no sneaky looks at your bank accounts.
What areas have you been struggling to progress that would benefit from a day of self-reflection?
Flexibility in scheduling
The Balinese have a clearcut day to celebrate Nyepi, but as entrepreneurs living outside the region, we have an opportunity here. We can make our own day of silence, whenever we want it to be. We may not be able (or want to!) silence our entire lives but scheduling a dedicated day to be away from your desk, away from your phone and present in the moment seems like a great idea.
It may seem completely unachievable, but here's the thing – taking a day, a single day, now and then to think and grow and unwind, won't kill your business. In fact, it will likely make it stronger. You will come back with clearer focus, new ideas, and the mental room to breathe. The trick is to announce it in advance. Understandably, customers will dislike it if you suddenly go AWOL so tell them in advance that you will be out-of-office. Don't leave them a number in case of emergencies, don't say you'll catch up on a Sunday. Take the time. Do your thing.

Striving for balance
If you're struggling and juggling your business and your life, it can feel like your to-do list is never-ending and that you are firmly at the bottom of the list. We've been there, done that and said, "no thanks!"… now it's your turn to find some balance and feel in control. We only have one life, so check out the Work-Life Equalizer and let's make it awesome!
Don't wait for change. Create it.
Related links (external):
National Day of Unplugging
8 Reasons you should unplug one day a week